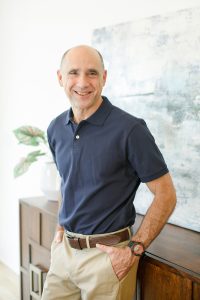 Scott Moskowitz
Broker, NC/SC REALTOR®
(704) 906-2474
scott@savvyandcompany.com
When it comes to real estate, I'm all about purpose and intention. Born and raised in North Carolina, I have firsthand experience witnessing the dynamic growth and expansion of the Charlotte area. This has given me invaluable insights into the unique communities and neighborhoods that make up our incredible city.
What truly sets me apart from other agents is my unwavering dedication to putting my clients first. No high-pressure tactics here! My mission is to educate, empower, and guide my clients throughout their real estate journey. I take the time to truly listen and understand your unique goals and objectives, so I can tailor my approach and provide the best possible guidance.
Working together means expert advice, a touch of contagious enthusiasm, and even a few laughs along the way! Buying or selling a home should be enjoyable, and I go above and beyond to make it a positive experience.
Above all, I bring integrity and professionalism to every transaction. You can trust me to handle your real estate needs with the highest level of care.
If you're seeking a real estate professional who is knowledgeable, committed, and dedicated to your best interests, I'm your go-to agent. Get ready for a top-notch level of service that exceeds your expectations! Let's make your real estate dreams a reality.